Transform an empty space into a new-generation VR arena
Social & Popular Activity
Memorable Experiences
Low Upfront Cost
Highly Replayable
User-Friendly Software Suite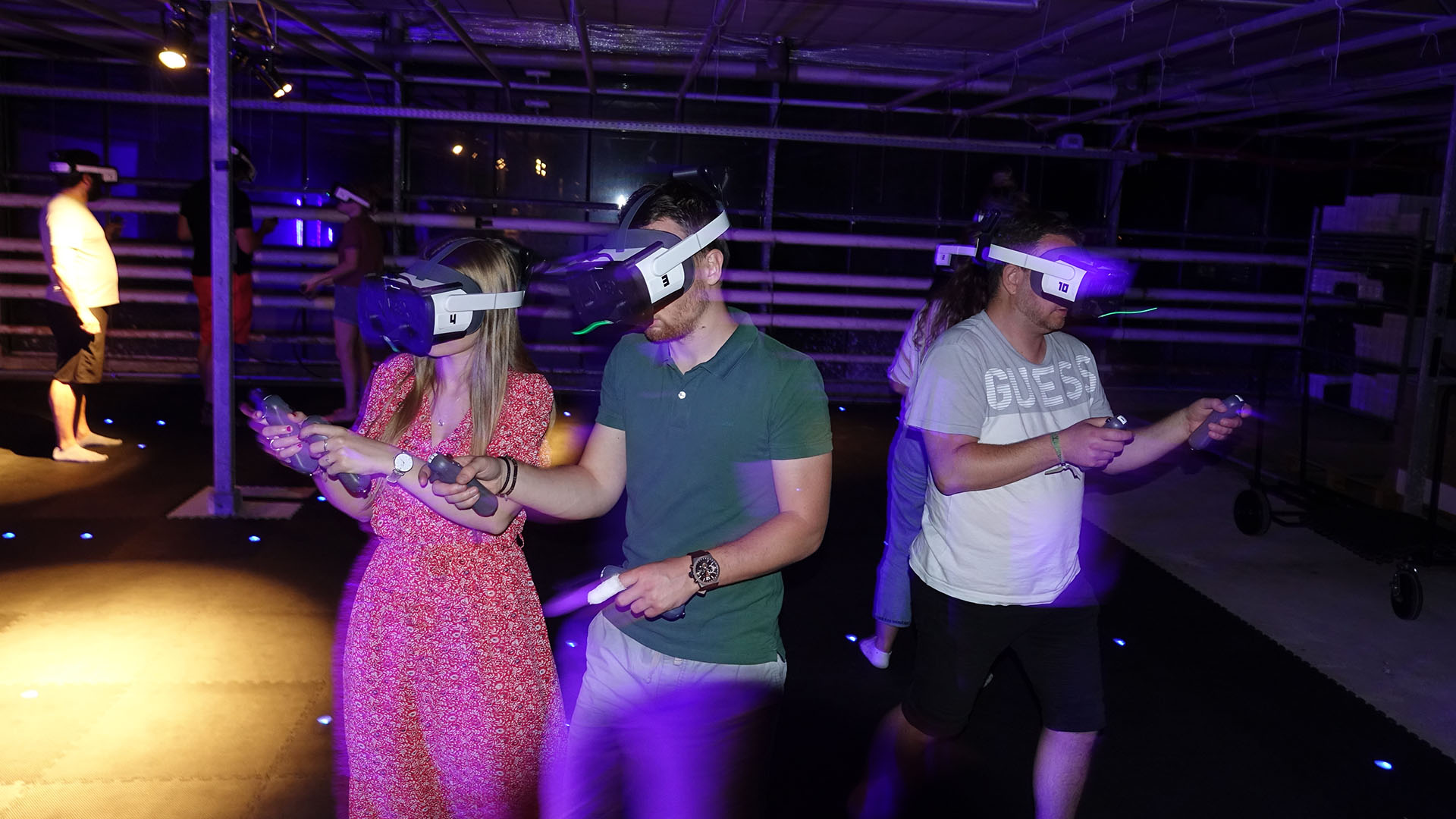 With the help of our LBE-focused software suite, you'll be ready to welcome customers quickly and easily. Here's the minimum needed to launch your free-roaming VR playground today:
Supporting Vive Focus 3 and Meta Quest 1&2
Host multiplayer games and show spectator view
Connect up to 10 players together wirelessly
From 4x4m up to 10x10m free-roaming arena
Take a peek at your future best-sellers
Whether your customers are adventurers, zombie-shooting pros, or even escape room aficionados they'll find memorable experiences in your LBE-exclusive library of free-roaming games. Take a look at our competitive and cooperative experiences below!
Only pay for what you play
Our pay-per-minute model starts at 0,10€/minute/player*
*discounted credit packages drive the price down to around 0,08€/minute
Together We Create Memories
Ready for your upgrade?
Transform an empty area into a fully functional free-roam VR arena.
Sign up & start generating revenue during your free trial.
Free Trial
Choose which solution matches your needs :
Game
License
Looking for the lowest upfront cost and an affordable solution where you are handling the hardware? We offer our software under a pay-per-minute model. Available for every location looking at transforming an empty area into a next-level entertainment activity.
Free Trial
Turnkey
Attractions
Looking for a next-gen plug-and-play solution where we take care of everything? Shipping, installation, training of your staff, and after-sales services are all part of our turnkey package. Enhanced with 4D effects, our hyper VR attractions also include automation, an entire customer experience, and a helpful suite of tools.
Learn More